Share
Close
Trapeze Sequencing Advanced - Vitale
$100
•
Purchase required to enroll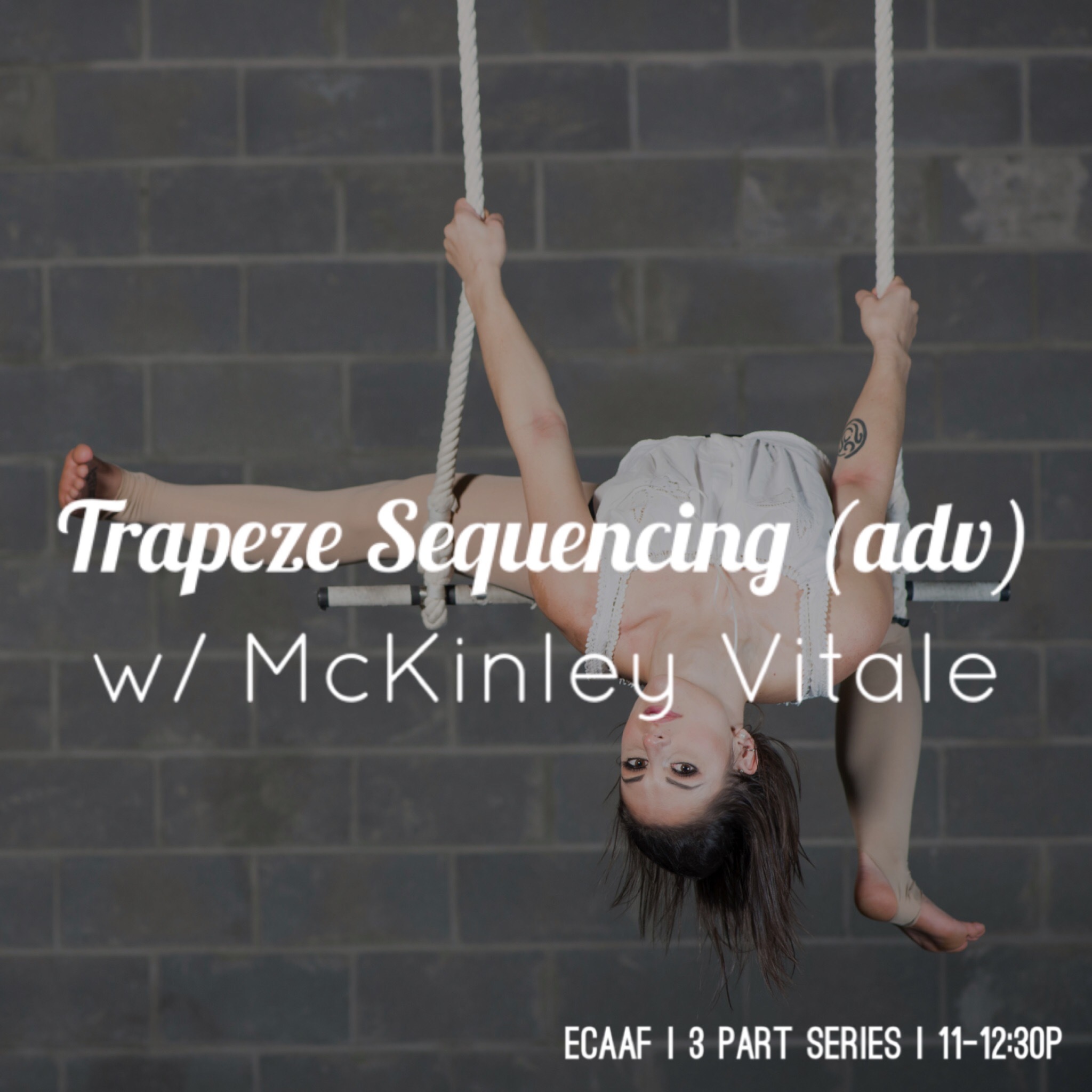 This workshop is designed for the advanced student who wants to up their bag of tricks while learning new, innovative sequences. You will build on your existing momentum knowledge with new styles of beats and rolls, as well as ways to sequence them together. You will also learn dancing sequences that will sooth your aerial soul while being pleasing to non-aerialists. All skills and sequences will be put together at the end along with tips and tricks to smooth out and style.

This is a 3 part series that will meet F-Su from 11-12:30p. You must be available for all lessons in the series.Prerequisites: Ability to invert multiple times in the ropes. Solid knee beats, hanging beats, front balance, ankle hang, and Russian Roll (double knee preferred). A working knowledge of front or back hip circles, though they do not have to be perfected.


McKinley Vitale is an Atlanta based aerial instructor and performer. Her life's passion is to create a safe environment for the education and creation of unique movement art. She has performed in local and national shows including LoopsEnd, by Paper Doll Militia, Barnum, presented by the Atlanta Lyric Theatre; and Exposed, which she co-directed and co-produced. When performing, she likes to explore themes involving tension, struggle, and fear.
Cancellation policy You can cancel free of charge 14 days before the series start date. After that time, no refunds or exchanges can be issued.
Schedule