Share
Close
Handstands 101 w/ Matt Armenta
$50
•
Purchase required to enroll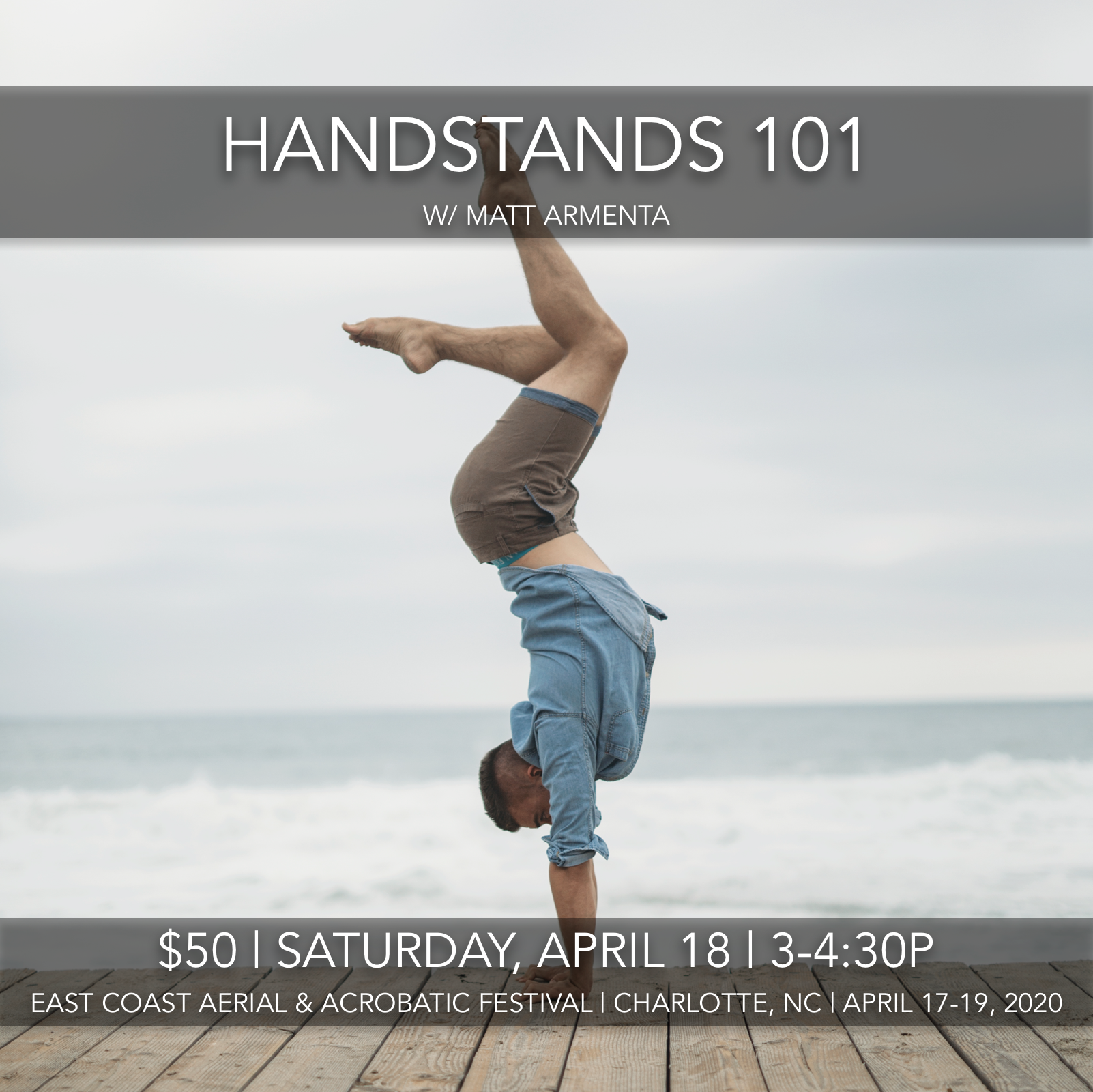 SCHEDULE
April 18: Saturday 3-4:30P

DESCRIPTION


Lets be honest. We have all tried handstands and have gotten frustrated with the lack of progress. Matt is here to save the day. Whether you are a novice or advanced this is the workshop for you. In this open level workshop you will be guided through a series of exercises specific to training your handstand



PREREQUISITES
None. All levels welcome.

SPECIAL INSTRUCTIONS
None
INSTRUCTOR BIO
Matthew Armenta is a professional Aerial Artist, Choreographer, and Coach based out of Moreno Valley , CA. Matthew is a big believer that circus is for anybody with and body. With 10 years of training, coaching, and performing under his belt he is highly qualified and is sure to impress. Matthew has performed nationally as well as Internationally. Noted performances and clients include: NCIS Wrap Party, LA Travel Magazine, and Vanessa Hudgens. Although He is still new to the workshop coach scene, Matthew has managed to book workshops with several studios throughout the US as well as Internationally.

Check Matt out on the IG!
Cancellation policy
A refund may be issued if enrollment is cancelled a full 14 days prior to the course start date. To cancel, please email
info@aerialclt.com
with your full name, workshop enrolled, and a reason for your cancellation. ***To reschedule your course enrollment due to injury or sickness, a dated doctors note will be required in order to reschedule***
Schedule