Share
Close
Silks - Single Pole Theory w/ Dara Minkin
$50
•
Purchase required to enroll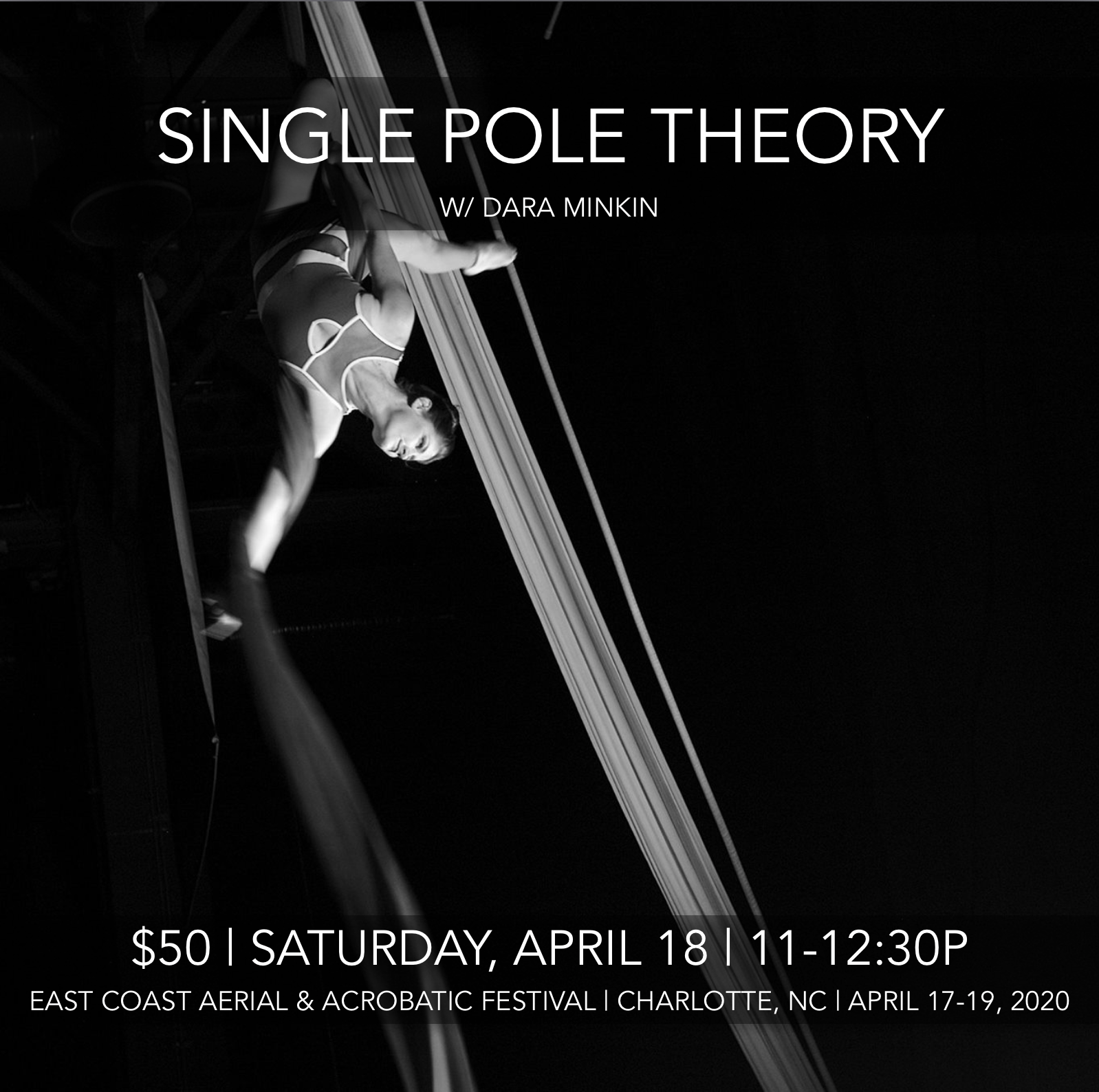 SCHEDULE
April 18: Saturday 11A-12:30P

DESCRIPTION


Vocabulary, climbing, and sequencing on single pole fabric. Connecting the dots between wraps. Focused on transitions.



PREREQUISITES
Must easily invert from the air.

SPECIAL INSTRUCTIONS
Covered low back and knees.
INSTRUCTOR BIO
Dara Minkin is an aerial acrobat specializing in aerial silks and rope. With a Bachelor of Arts degree in Contemporary Dance from the University of New Mexico, she has extensive training in many dance disciplines, including Stott Method Pilates, Martha Graham Technique, Gaga Technique, Ballet, and Middle Eastern Dance. She has performed for sixteen years and taught for eleven. Dara has designed a teaching method for vertical aerial arts, published in book form as Proximal; An Introduction to Aerial Theory. She has taught for Womack and Bowman, Vertical Fix, Radical Movement Factory, Agora Arts, Frequent Flyers, any many others. Dara is based in San Antonio, TX; she teaches at Aerial Horizon, and works on new projects.
Check out Dara on the IG!
Cancellation policy
A refund may be issued if enrollment is cancelled a full 14 days prior to the course start date. To cancel, please email
info@aerialclt.com
with your full name, workshop enrolled, and a reason for your cancellation. ***To reschedule your course enrollment due to injury or sickness, a dated doctors note will be required in order to reschedule***
Schedule