Share
Close
Guided Track - 9 Week Prep Course
$180
•
Purchase required to enroll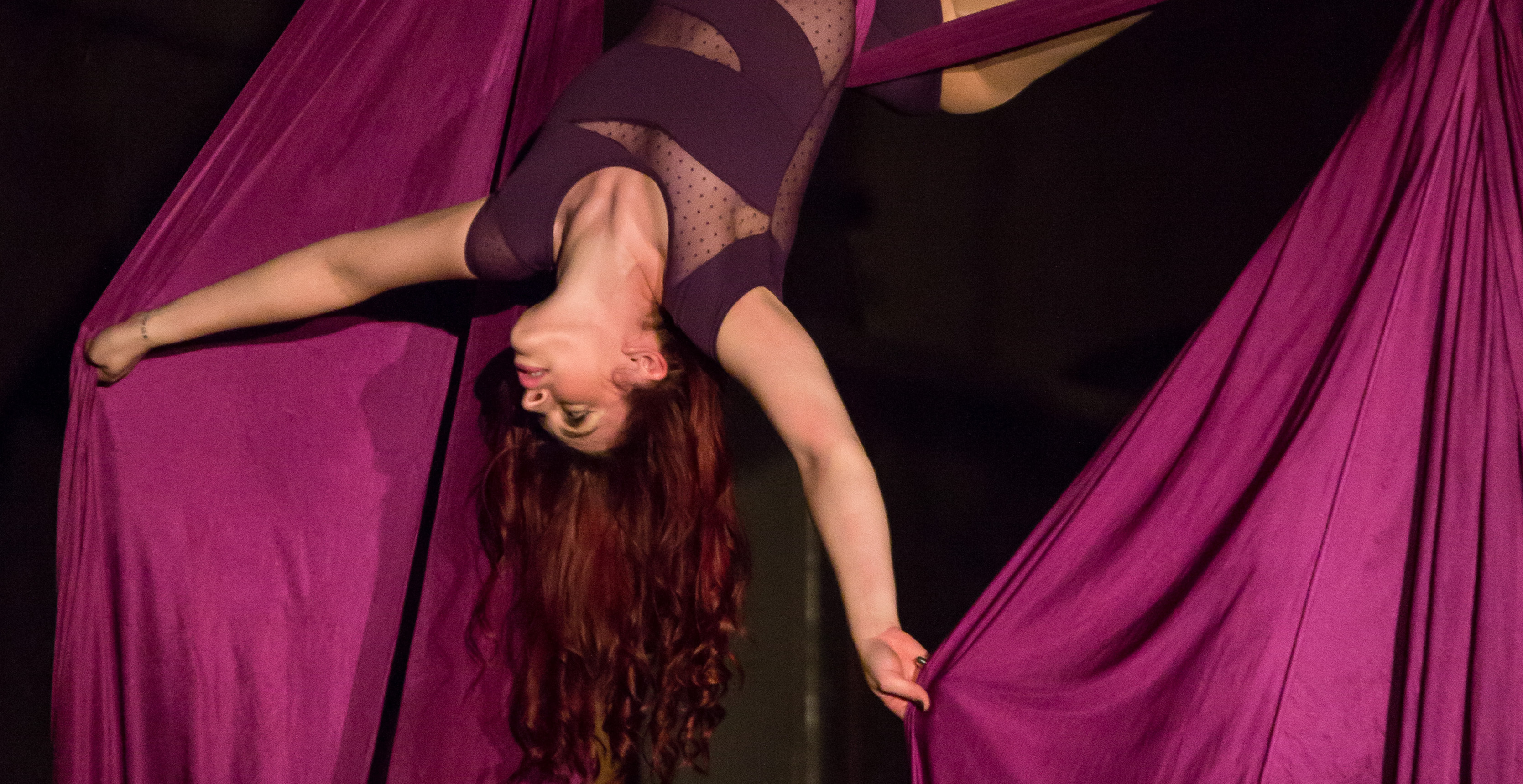 Thinking about performing in the upcoming Student Showcase?! AWESOME. Anyone is eligible to perform if you have the desire and have taken at least 6 months of instruction on the apparatus you wish to perform on. In Performance Prep Course, we will spend 4 weeks choreographing, 4 weeks refining, and 8 total weeks conditioning the heck out of our bodies in preparation for the showcase. Class #9 will be the dress rehearsal. Read the below thoroughly before enrolling. This 8 week course is required for students who have not performed at l 2 times. If you have performed 2 or more times in the AerialCLT student showcase, you are eligible for the
Audition Track
course. However, you are also still welcome to take this 8 week course :)
How Student Showcase's work in 3 easy steps:
Enroll in a Student Showcase Course that fits your schedule.
AFTER the first Prep Class, begin utilizing Practice Time.
Throughout the 8 classes, you will have guidance choreographing, focused performance prep exercises, group critiques, solo critiques, and a dress rehearsal to get you prepared for the big day.
Perform your heart out at the showcase.
What you get in the Student Showcase Course:
8 classes of instruction
25% off private lessons if you would like more 1 on 1 time to prepare your piece*
1 dress rehearsal
a download of your performance
your performance on the AerialCLT YouTube channel for you to share with friends and family online (due to copyright laws and YouTube, some songs may be silenced and is out of our control)
professional photos will be available for additional purchase (usually $1/each)
Things you are responsible for to prepare for the Student Showcase:
choreographing your own piece
choosing your music (make sure it is on iTunes otherwise you must provide the MP3 to your instructor)
choosing and purchasing your costume, hair, makeup, headpieces, props, etc
attending all 8 class times and dress rehearsal
continuing to attend a minimum of 1 class a week in the apparatus you are performing on (Private Track counts for this)
attending additional practice times if necessary ($10 a visit or included in Unlimited and Private Track packages). Practice Time Schedule HERE.
*25% off of private lessons to prepare for student showcase. Eligible for lessons with any teacher who teaches performance prep OR in case of the performance prep teacher not knowing your apparatus, this discount applies to an apparatus specific instructor.
RECITAL DATES
For sessions beginning in March 2019: May 17
For more detailed information on the showcases, click
HERE
.
Fine Print:
Please wait until you have attended class 1 before attending additional practice times.
You must attend every class and dress rehearsal in entirety in order to perform (Very few exceptions. Talk to/email Amy if you have an issue. (amy@aerialclt.com)).
If you at any point in the course pose as a safety concern you will not be permitted to perform and no refund will be given.
You must be able to get through your entire choreography from start to finish by week 5. No do-overs, no resting mid performance, etc.
You must continue to attend a minimum of 1 class a week in the apparatus you are performing on (Private Track counts for this)
By enrolling in this course you agree and commit to the above.
Cancellation policy A refund may be issued if enrollment is cancelled a full 14 days prior to the course start date. To cancel, please email info@aerialclt.com with your full name, course enrolled, and a reason for your cancellation.